Counters are mainly used for measuring RPM and angle of rotating machines. Dewesoft super-counters work on a 102.4 MHz internal time base, always, independent of the current sample rate. In comparison to standard counter, which only output whole numbers like 1,1,2,2,3,4, … one sample later, Dewesoft X is able to extract the accurate values like 1.37, 1.87, 2.37, … fully time- and amplitude-synchronized! This is done by measuring the exact time of the rising edge of the signal with an additional counter. Each counter has three digital input which are fully synchronized with analogue data.




There is also a special counter pinout on Sirius slice, called STGM-DB.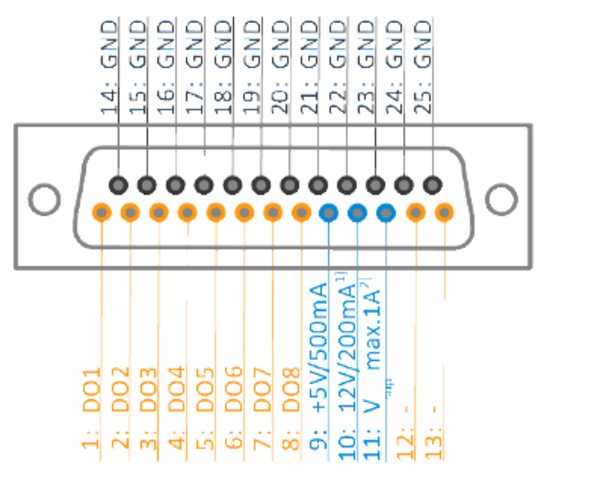 We can connect the digital inputs to several Dewesoft DAQ devices. Take a look at the picture below for more information.