Temperature is a measure of how cold or hot something is, expressed in several different scales, such as Celsius, Kelvin or Fahrenheit.
We know three types of temperature scales:
Celsius or centigrade scale which is the most often used scale. For this scale, the freezing point of water is considered to be zero degrees, the boiling point is 100 degrees, and each degree in between is an equal 1/100th of the distance between freezing and boiling.
Fahrenheit scale is still widely used in the United States. On the Fahrenheit scale, freezing is 32 degrees and boiling is 212 degrees (180 degrees difference).
Kelvin scale was created to be more scientific. It is the base unit of thermodynamic temperature measurement in the International System (SI) of measurement. It is defined as 1/ 273.16 of the triple point (equilibrium among the solid, liquid, and gaseous phases).
Graphical comparison of scales: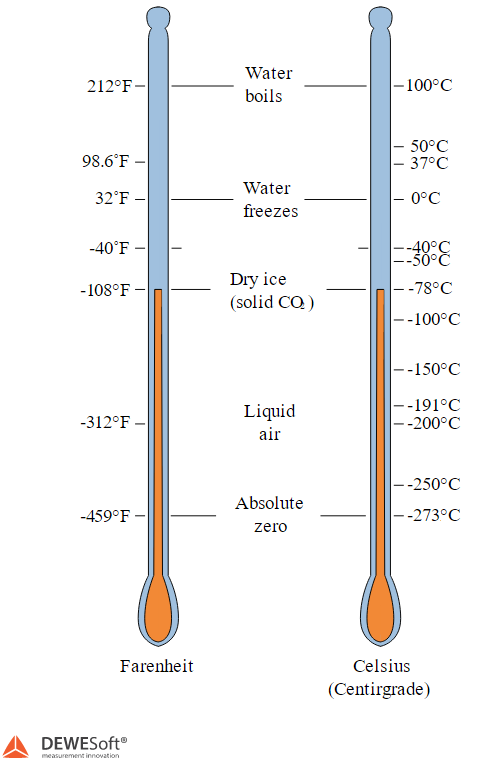 Conversion of temperature