The different power quality parameters describe the deviation of the voltage from its ideal sinusoidal waveform at a certain frequency. These deviations can lead to disturbances, outages or damages of electrical equipment connected to the grid. It is essential to permanently track these parameters: starting during the development phase (of the electrical equipment) until live operation: e.g. continuous monitoring of a couple of points in the electrical grid in order to prevent and correct quality disturbances
The Dewesoft Power Analyser is able to measure all of these parameters according to IEC 61000-4-30 Class A. In comparison to other power quality analysers it's possible to do more detailed analysis (e.g. raw data storing, behavior at faults, calculation of additional parameters etc.).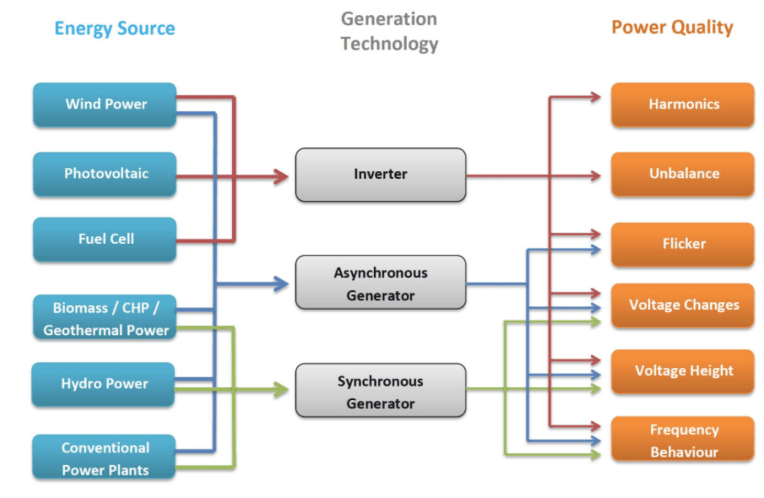 The purpose of this chapter is to cover all power quality parameters which can be calculated in Dewesoft X.
To learn more about basic Power analysis and measurement, please visit our POWER ANALYSIS course.